Training Business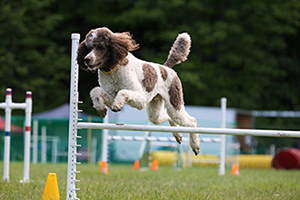 Dog training should be fun for you and your dog! Even if your dog has serious behavioral issues, we will use training, often with a clicker, to build trust and understanding, and turn you and your dog into a successful team.
I offer private training and on-line virtual group training. Private sessions typically begin with a two-hour zoom. In this working session, I take a history and learn your goals, and begin the training. Starting on zoom allows me to see your dog in his home environment, without me as a distraction, and to set you up as his primary trainer. After that session, we will meet at your home or a park or continue on zoom for a few more sessions if appropriate (i.e. very fearful or very aggressive dogs, or dogs out of state or country). I address all training issues from house-soiling and counter-surfing to aggression and separation anxiety. I'm also happy to help you get your new puppy off on the right paw by teaching good puppy manners right from the start.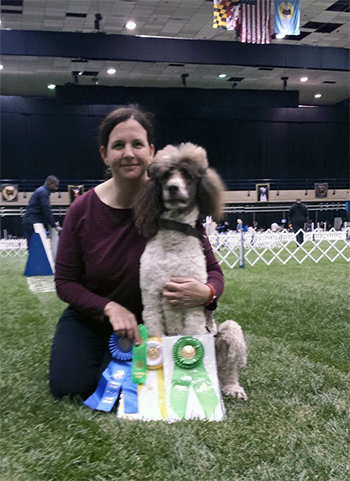 Private sessions are often weekly, and will be scheduled at a time mutually convenient for all. I am flexible, and can do more or fewer sessions a week as needed. Clients typically have 4-6 sessions but this varies. I am available for additional training at any time in a dog's life.
I'm also a certified AKC CGC evaluator, and teach 6-week virtual AKC classes in tricks and in puppy manners. At the end of the classes, you have the option of submitting videos and earning your AKC titles.
In private lessons, I can also start you and your dog in many AKC sports including conformation, agility, obedience, rally, and scent work.
Rates are based on travel time from Reisterstown, Maryland. Virtual training is $85 an hour.